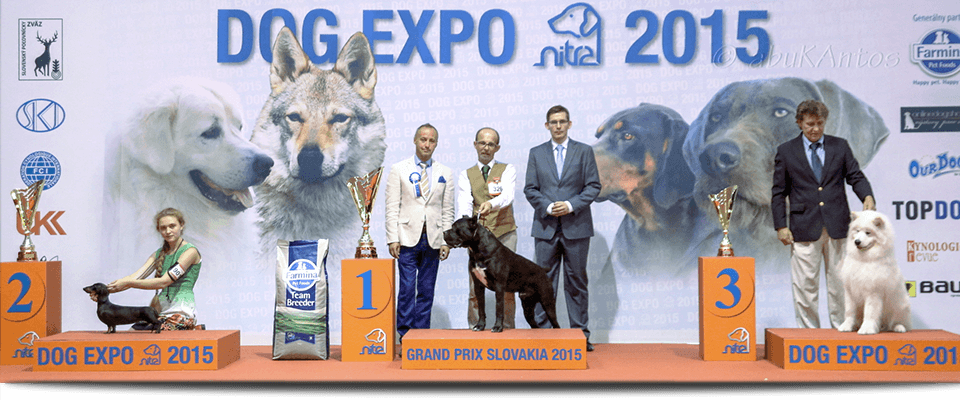 As a part of the international dog shows Dog Expo Nitra 2023, which have the longest tradition in Slovakia, there will also be a sales-contract exhibition of pet products, named all4dogs. For the second time we invite you to promote your company, products or services to an event with a large international entry in Nitra, June 09 – 11, 2023. The all4dogs exhibition will be located in a separate hall directly connected to the show halls with rings of the Dog Expo Nitra 2023 (or outside area closde to hall with main ring) . If you decide to participate with your trade stand at the first all4dogs sales-contract exhibition, please fill in and submit your order form. Based on your order, we will send you an invoice, which must be paid within the due date.
Terms & Conditions: 
area rent fee: 20 € /day/m²

 

registration fee: 40 €

 
(the price of the registration fee includes car access to the exhibition grounds during the show and publication of the company banner at the show FB profile)
any additional car: 25 € / 3 days
(prices without VAT)
 Bookings accepted until: June 02, 2023
If you are interested in an electrical plug-in, please state this in the order. The price for the electrical plug-in is stated in the order. It is only possible to order the area for a trade stand for all 3 days. It is possible to order a minimum size of the stand 2 x 2 m. In case of building a larger stand than ordered and paid, a 100% penalty will be applied.
You can also take advantage of a promotion in a form of advertising in the show magazine with a 25% discount. Discounted advertising prices (in case of ordering space for a sales stand):
1 A4  300,- €
½ A4  195,- €
¼ A4  113,- €
 Contact: [email protected]