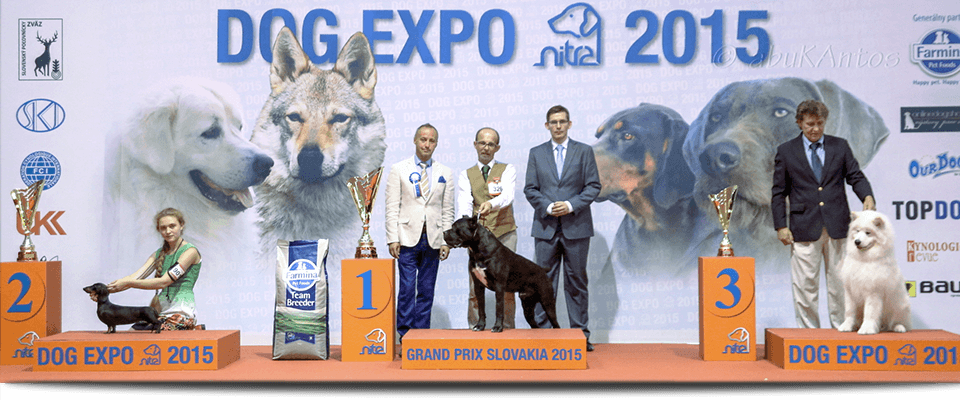 Dear business partner,
If you have decided to take part with your stand at our dog shows in Nitra, held from the 7th June to 9th June 2019, please fill out the order form and send it by post or electronically to e-mail: [email protected]. We will send you an invoice. It is necessary that you make the payment before the deadline.
Parking:
Parking is available in the areal of the Agrokomplex.
Layout of stands:
You may set up your stand on Thursday between 15:00 and 18:00 and on Friday since 7:00 till 10:00 a.m.
Terms and conditions:
The price of a stand is 12 €/per day per square meter & for distributors 20 €/per day per square meter. In case you need an electric plug, please state it in the order form. The price you can find in Order Form.
It is not possible to order stand only for one or two days. It is possible to order stand in minimum 2 × 2 metres only. In the fall of building of stand bigger how it was orderned, it will be bestowed sanction in high 100%.
Deadline: 7.5.2019
Contact: [email protected]